February 1, 2012
In Celebration of National Cat Appreciation Month – The Chronicles of Zee & Zoey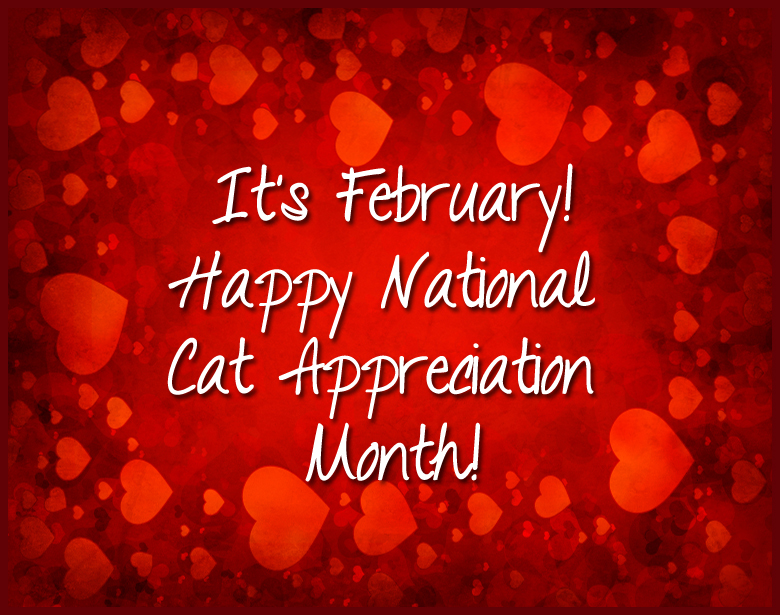 I love the month of February. Not only is it Cat Appreciation Month, but February 14th is Valentine's Day, which is the ultimate reminder to love someone. Actually, per the By-Laws of my house, every month is Cat Appreciation Month, but this got me to thinking that love comes in many different ways and not just the traditional romantic sense that you think of on Valentine's Day. For me, my cats and what they give me emotionally and spiritually each and every day is the true essence of love and appreciation. I would much prefer to have Zoey snuggle on my lap than a box of chocolates. And while I do love a bouquet of roses, they only last for but a brief moment, unlike the endless entertainment I get watching my gang of seven zip playfully around the house.
I then realized that my book, The Chronicles of Zee & Zoey – A Journey of the Extraordinarily Ordinary, is the perfect gift to celebrate love and the appreciation of cats. And by that, I mean it is the perfect gift for anyone that enjoys a warm, humorous and heartfelt story about the powerful feline-human bond and the lessons we can learn from our cats. This book does not have to be given as a gift to a spouse, a partner, or someone you are in a relationship with. It can be given to yourself, a friend, a child, a co-worker, or anyone that you know that would appreciate a timeless story that is uplifting and gives a renewed sense of strength and self-courage to celebrate life, despite how difficult it may seem at times. The visual aspect of the book alone is a treat and for anyone that appreciates the beauty of a cat, this book has hundreds of stunning full color photographs and custom designed artwork that is a treasure in and of itself.
A Disneyesque love story between the two main characters – Zee, a lovable male Maine Coon cat, and Zoey, a free-sprinted female Bengal that he feel head over heels in love with.

A love story between the author and her fiancé as they share the trials and tribulations of life together.

The incredible power of the feline-human bond and how it brought the author out of a personal struggle and adversity.

 The joy of birth and the unique gift of raising a family of kittens to adulthood as they have become permanent members of the author's household.

The love between cats themselves and the amazing ability they have to communicate with one another.

The celebration of the uniqueness of the feline species and how fascinating and incredible they are as a pet.

The ultimate lesson of life – to learn to appreciate the ordinary as a cat does, and dare to interpret it as the extraordinary.

 Perfect book to share with family members – children are drawn to the photographs and artwork  and adults are drawn to the heartfelt and compelling story line.
"In the beginning, God created the heaven and the earth. And then Zee. At least that's how the story goes at our house…" (p. 15, Chapter 2)
This book was originally written in response to several of my friends, co-workers, and family members telling me I had a story to tell that needed to be shared. As time has gone by, it has now become so much more. This story is an enjoyable and easy to read platform to educate people about the joys of the feline species and to dispel the misconceptions that they are a one-dimensional stereotype of an aloof creature that is too independent to be a good pet. Many people, after reading the book, have not only changed their opinion of cats, but they have gone out and adopted a cat because of what they have learned. I had one young lady I happened upon one day in our local mall. She caught sight of me and swooped me up in such a hug of emotion that I could barely breathe! She told me my book had "changed her life" and she could not believe she had not allowed herself the joy of a cat before, due to her own ignorance. Her story is the greatest gift I could possibly ever get and it really typifies what Cat Appreciation Month means to me.
If you would like to order a copy of this keepsake book, or would like to read the reviews or watch the book trailer, please visit my site at www.zeezoey.com . Thank you!