January 1, 2019
Happy New Year 2019 from Zee & Zoey's Cat Chronicles
Yet another year is upon us and we will be reminded to set goals, make resolutions, and other life-affirming commitments. There is nothing wrong with that, but for me, time is far too fleeting for me to measure it in terms of one year ending and another beginning. I try my best to set goals everyday and to live each day to the fullest, and in the moment.
Life continues to serve it's daily ritual of ups and downs, much of it a challenge, reminding me I'm not always in the drivers seat, even if I want to be. Regardless of the roadblocks I still try to find the sliver of sunshine in even the cloudiest of days. It might be something as small as having a purring cat sit on my lap, but that small act fills my heart with love and peace.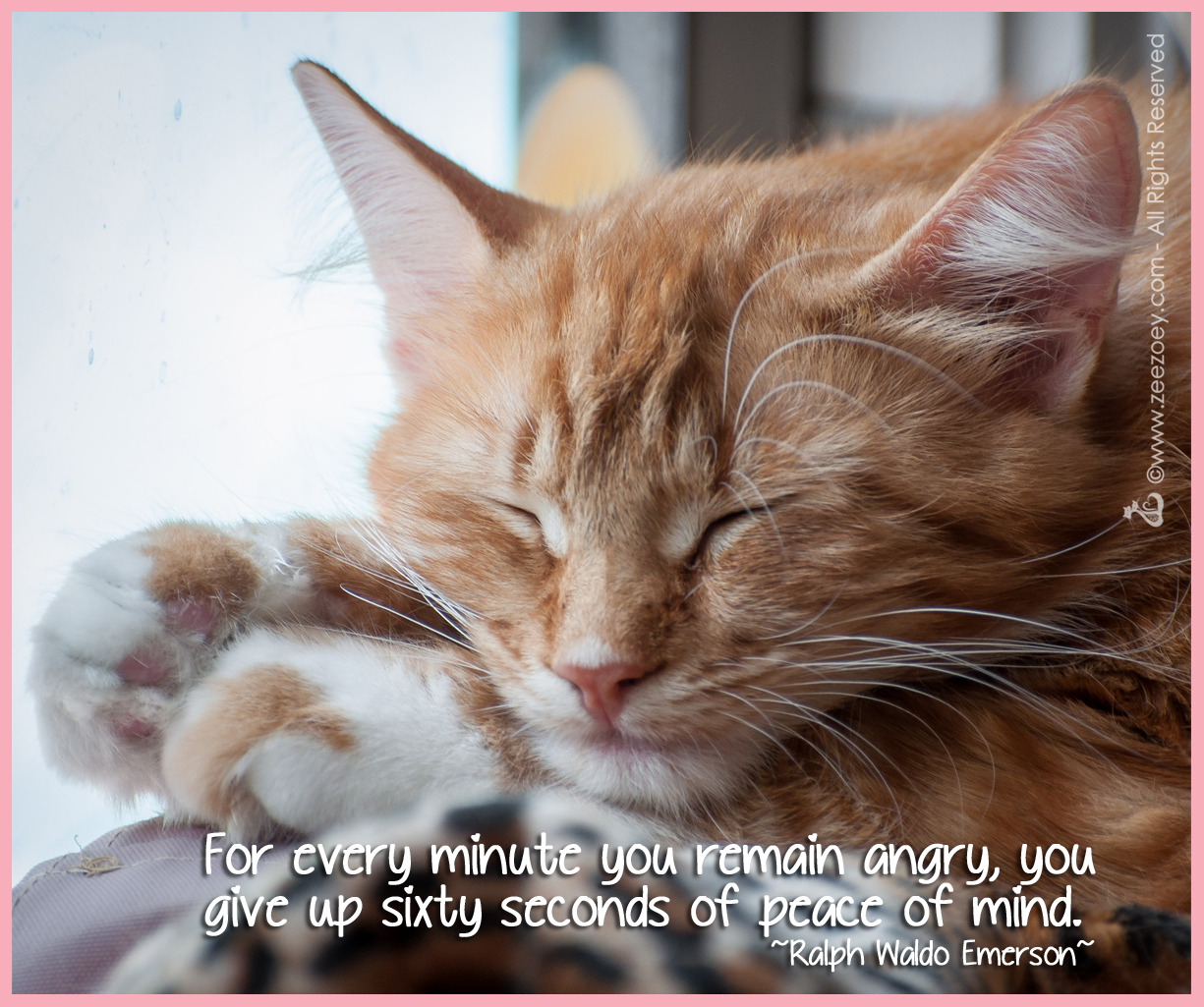 I don't have any wise words to share, other than this simple message – please try to be kind to one another in the days to come and not let anger, resentment, or bitterness guide your way. We all have our struggles and crosses to bear, so why not let compassion and empathy be our yardstick to guide the way. both expel emotions, but one is positive and healthy, the other is not.
Happy New Year everyone!! I wish you all a happy and productive journey ahead and may all the kitties of the world be kept safe and blessed.