May 12, 2013
Happy Mother's Day From the Zee and Zoey Gang!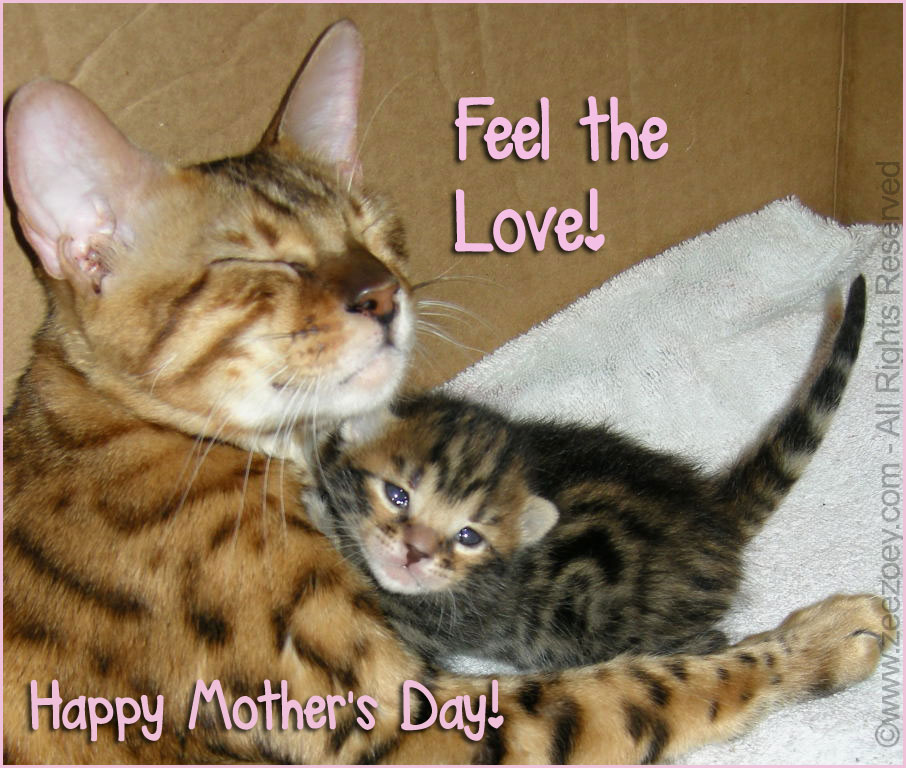 The thing about a Mom is that they come in all shapes, sizes, colors, species, and sexes. That's right, a Mom doesn't even have to be female or have given birth to be a Mother. A Mom is symbolic of the act of being nurturing or supportive or an important part of your life that is universal to every living being. Or not. Truth be told, maybe your Mom or Mom figure wasn't nurturing or supportive. Maybe she wasn't your best friend and confidante, or maybe she was. Moms have an array of personalities and some bring up fond memories for us, and for others, they don't.
So to celebrate Mother's Day today, I respect that the day has different meaning for all of us. I happen to be blessed with a wonderful mother who is still with me. I also share a household with Zoey who happens to be the mother of three very darling cats that mean the world to me as well. And I am a Mom myself – I have two sons who are long grown and I have three step-children that are dear to my heart.
So, whatever the circumstances are, Happy Mother's Day and may we continue to try to fill the world with love, hope, inspiration, and compassion.