January 11, 2014
Polar Vortexes, Heat Waves, Big Red, and Cats…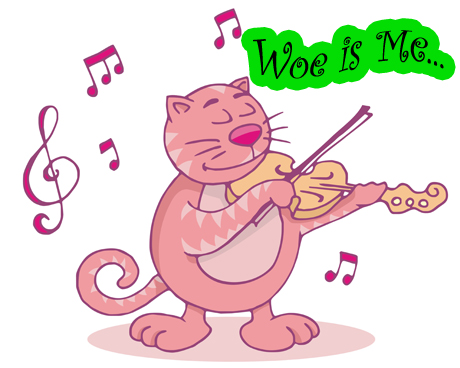 While we don't have the double-digit minus degree temperatures that some of you have been experiencing across the country the past couple of weeks, we have still felt the effects of the Polar Vortex in South Florida with temperatures occasionally dipping into the forties at night. Now granted that might seem like a heat wave to some of you and I'm not looking for a woe is me violin, but it is all relative – when you are used to warmer temperatures and they suddenly dip, cold is cold.
When this happens, we have what we call a "Big Red" night at our house and like a moth to light, the cats flock to our bedroom from their other favorite napping spots to hibernate on our bed which is now graced by "Big Red," a big, red velour blanket that otherwise spends most of its time unused in the linen closet.
What is most interesting about Big Red this time is that I am going through my own Vortex this year and it is anything but Polar. I don't want to shock anyone, but it's true… I have hit that delightful metamorphosis of womanhood whereby my body has betrayed any sense of normalcy I used to have and is a raging inferno of fire. Yup, you guessed it. Hello middle age and hello menopause. Wish I could say I was glad to meet you, but then I would just be flat-out lying…
Anyhow, even on a good day, I am like an unbalanced lunatic. One minute I am bundled in a sweater with my teeth chattering from the cold and then the next I am ripping the sweater off me because the room has become so hot that I feel like I am going to combust. I went through these symptoms last year and then gratefully they went away – but now they are back and between Big Red on the bed as well as an assortment of cats who come and go during the night and insist on sleeping next to, or on top of me, like miniature space heaters, I have been one tired, hot, and miserable lady!
Logic would dictate that I kick the cats off the bed and remove the blanket, but that is an absolutely absurd notion in my world. First of all, Dan is not going through menopause and clearly he is cold. As are the cats. So, the blanket stays and what I do instead is let my kitties snuggle even closer to me because clearly they enjoy the heat radiating from my sweltering body. Being the good person I am, I just suffer in silence and stick my legs and arms outside of the blanket as best I can to cool my body temperature.
Thankfully the cold spell is over and to the disappointment of the kitties, Big Red can come off the bed. Notwithstanding me, the temperatures are back to normal and we have weathered another cold winter here in South Florida…
But that's our house. What about you kitties? Do your humans have a special blanket like Big Red or do they do something special for you when the weather gets cold to help you stay safe and warm? We'd love to hear your stories in the comments!